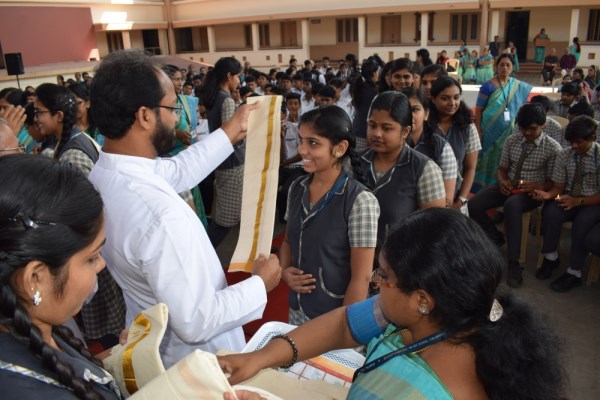 Samavarthanam - 1st February 2020
On 1st February 2020 the samavarthanam, was held for students of class 10 and 12. The auspicious lamp was lit and prayers were recited for the students. Manager and Principal blessed them by giving angavasthrams to all the students of class 12 and wishing them peace, prosperity and fine career. The enlightening session came to an end with a high tea.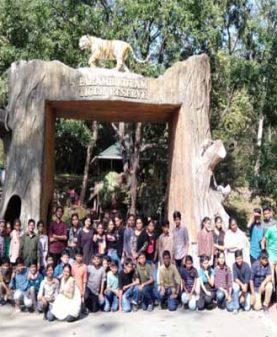 Parambikulam Tiger Reserve - 29th January 2020
On 29th January 2020 students of Class 5, 6 and 7 were taken to Parambikulam Tiger Reserve as Part of Nature club activity. Children enjoyed the trip and also studied about the flora and fauna of the forest.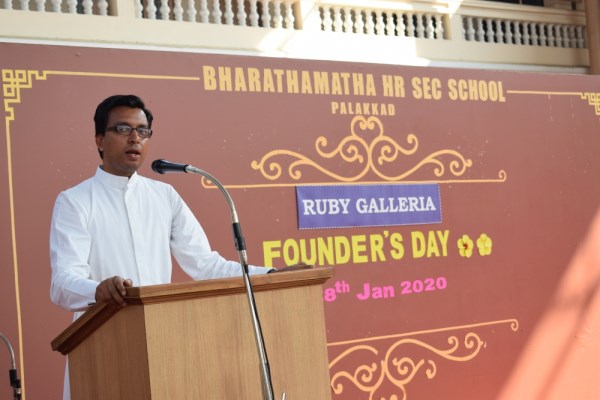 Founders day - 28th January 2020
On Jan 28th Founders day was celebrated, highlighting the principles of our founder St. Kuriakose Elias Chavara. The chief guest of the day was Rev. Fr. Nimish, a parish priest, thinker and writer. He gave a thoughtful message about St. Chavara. The winners of Spell Bee contest and Fancy dress competition were honoured.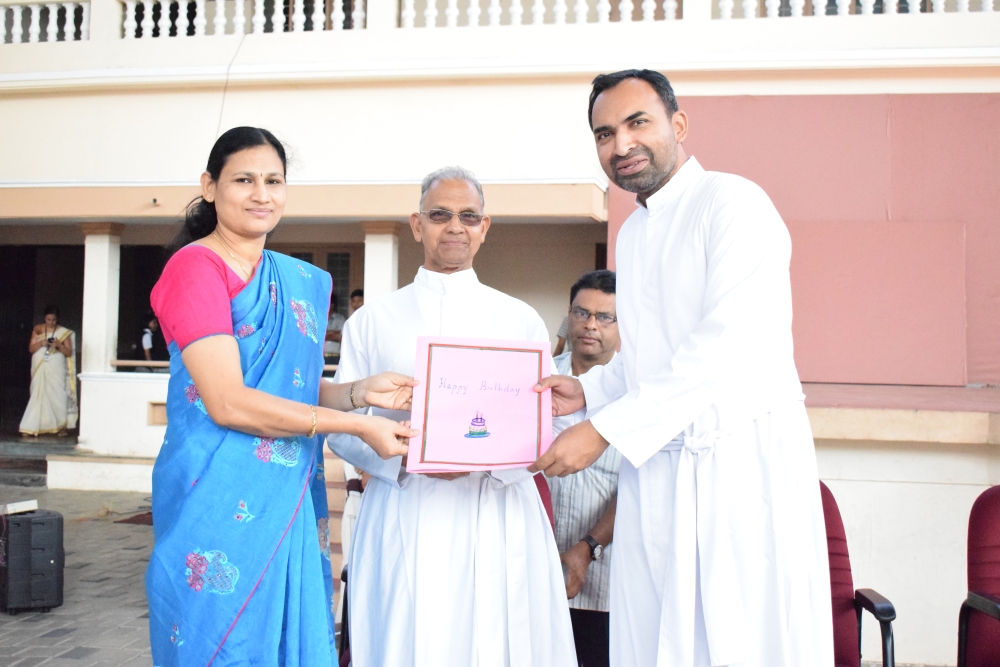 BIRTHDAY CELEBRATION OF FR. ANIL - 22nd January 2020
22nd January was a blissful day as we celebrated the birthday of our beloved Vice Principal Rev. Fr. Anil Thalakottur during the monthly staff meeting. The day was made a blessed one by cutting the cake, along with the birthday stars of the month. Manager Rev. Fr. Sebastian Parayil, and teacher a representative expressed their words of good wishes on the jubilant occasion. Principal Rev. Fr. Paul Thekkiniyath felicitated Fr. Anil.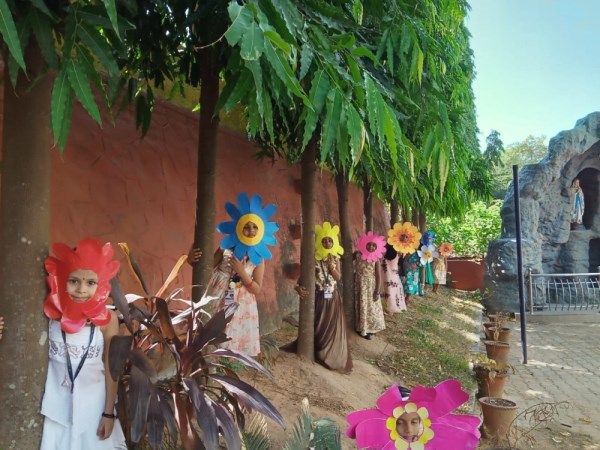 Flowers day - 22nd January 2020
Flowers day was celebrated on 22nd January in the presence of our beloved principal Rev Father Paul Thekkiniyath and our vice Principal Rev Father Anil. Children came dressed up in floral pattern dresses and brought flowers of different types. The celebration began with a rhyme about the Sunflower followed by LKG students' talk about flowers. The teachers explained about different types of common flowers. Activity sheets were given to children to stick different types of flowers. Flowers day celebration helped the children to know about various types of flowers and their uses.