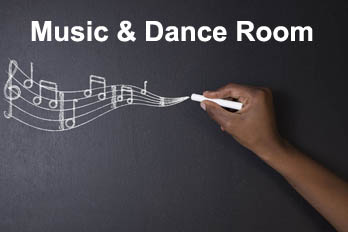 Children are taught folk, light and classical music and instrumental music . Songs are also earmarked for special occasions like Independence Day, Republic Day, national and social festivals. The school has instruments like harmonium, tabla, keyboard and various drums. Children are taught to appreciate music and dance by a team of dedicated & talented teachers of melody & rhythm. An orchestra/band is formed of students who play various instruments.
To suffice the artistic appetite of the young creators, painters and craftsmen, the school building has in itself a spacious art and craft work station. The children are encouraged to create their own colourful interpretations of what they see around them. Under the able guidance of the Art and Craft teacher, the children undertake many fun-filled projects involving cutting, pasting, drawing and colouring which are displayed in specially designed display windows for appreciation and encouragement.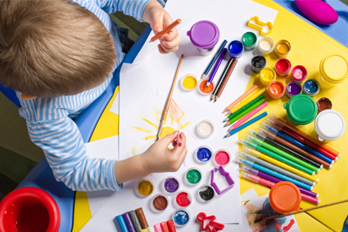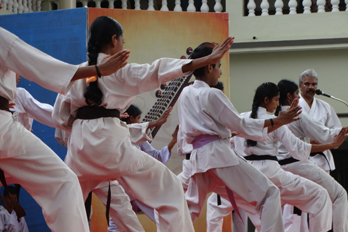 Training the body as well as the mind becomes possible with the help of Karate. It builds concentration and discipline amongst the students through its various forms. Regular training sessions are conducted, helping students to be well aware of the effective concepts and techniques of Karate.
BMHSS hosts weekly Yoga classes for the students. Flexibility of body and mental peace are some of the key benefits of regular yoga. Yoga is accepted worldwide as one of the most effective form of exercise to influence the mental control. Yoga is a compulsory activity. A qualified yoga trainer imparts basic yoga knowledge for all classes.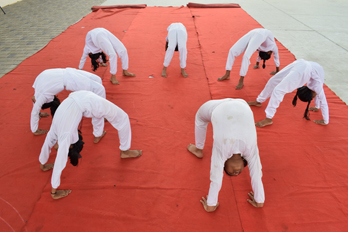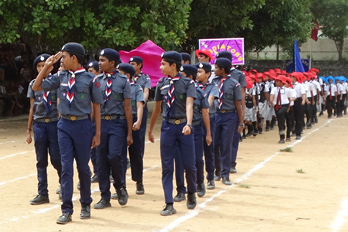 Bharat Scouts help the students build a better world and play a constructive role in the society. The main objective of introducing the Scout to provide ample opportunities for inculcating moral, social and democratic values and developing the spirit of co-operation by encouraging participation in various scout activities.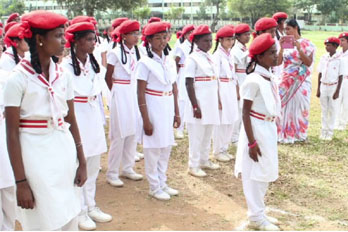 The Junior Red Cross was established in 1922 in the hope of encouraging younger generations to cultivate their humanitarian spirit by understanding the Red Cross principles and ideas, and by participating actively in the Movement. The overarching idea behind the Junior Red Cross is to enable the country's youth, so that they may one day contribute, in their own way, to the establishment of world peace and the welfare of Mankind.