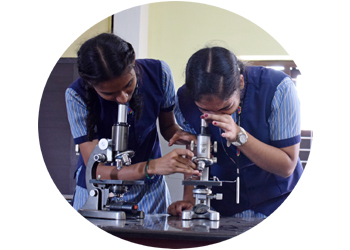 BMHSS has a well equipped Biology laboratory with all modern amenities and features. It has an extensive range of scientific models, specimens, slides, charts, instruments, equipments and apparatus that cater to the scientific needs of all levels of class right from primary to the senior secondary level. Students experience the real sense of biological concepts by carrying out hands-on practical here.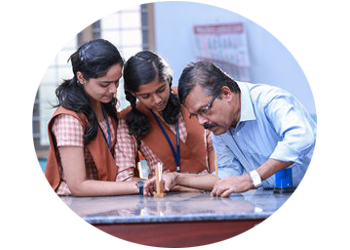 Catering to the demand of students, BMHSS has arranged a full-fledged physics lab which accommodates more than 25 students at a stretch. We have facilities to carry out experiments based on Electricity, Mechanics, Magnetism, Heat etc which enhance the scientific knowledge and create an atmosphere of scientific thinking among students.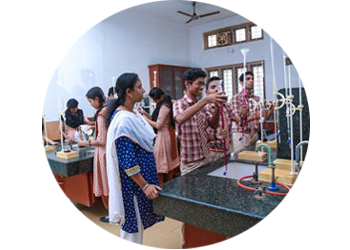 The chemistry lab is spacious enough to accommodate nearly 25 students at a time with sufficient working space. Each student is provided with adequate space to work independently in the lab under the proper guidance of their teachers.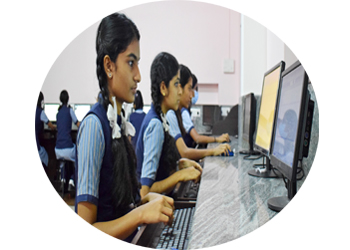 The school has well equipped computer labs. Computer subject is incorporated in the curriculum right from Class I. The computer syllabus is purely practical oriented and is drafted keeping in mind the age group and its utility to them. We instil the concepts to ensure that students become experts in the booming field of Information Technology. We have well trained and experienced teachers to teach and train children of all age groups.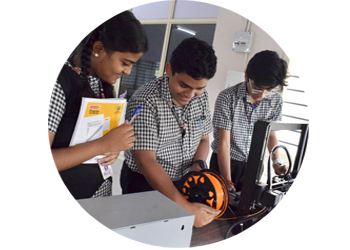 ATAL TINKERING LABS (ATL)
Atal Tinkering Lab (ATL) is a central government of India initiative to create an environment of scientific temperament, innovation, creativity amongst Indian students. It is a step towards a new India that will embrace and encourage novel and innovative ideas and inventions.
Similarly, Atal Innovation Mission Background NTII Aayog's flagship program, Atal Innovation Mission (AIM) including Self-Employment and Talent Utilization (SETU) are Government of India's endeavour to promote a culture of innovation and entrepreneurship. The objective of these programs is to serve as a platform for promotion of world-class Innovation Hubs, Grand Challenges, Start-up businesses and other self-employment activities, particularly in technology driven areas.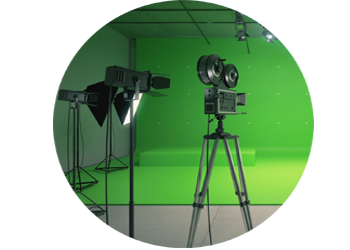 Audio video recording lab
In the Audio and Video Recording Lab, students will learn to communicate in many ways. They will learn to communicate with body language, spoken words, graphic design, and audio visual production. Multimedia is by definition a multi-faceted romp through the digital arts. The art of clear and meaningful visual communication is essential in every medium. Eye-catching graphics are used in print digital photography, and videography. The students will get real world knowledge in digital photography. Astounding advances in quality and capabilities of digital cameras and image editing software have taken image control and creativity to another level. From the beginner who needs help choosing the right digital camera to the experienced photographer who wants to expand his or her repertoire of techniques, our instructors provide the expertise to guide students through a creative experience.